…. for the following items.
SIGDALSLAG BOOKS
We have a special offer for you to save on shipping and handling. Buy the 2014 book for $50.00, plus shipping and handling fee of $10.00. Then when you buy each of the other 4 books for $40.00 each we will only charge $2.00 each for shipping instead of $10.00 each. That is a savings of $32.00.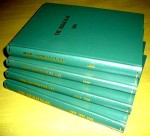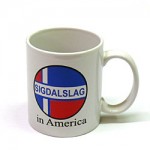 Enjoy your favorite hot or cold beverage in your very own Sigdalslag Mug. For more information and to purchase one, click HERE.
Durable denim shirts in several sizes. Order yours HERE.