Welcome to SIGDALSLAG.ORG, the web site for people with "roots" in Sigdal, Eggedal and Krødsherad, Norway (Norge)!
Sigdalslag is an organization dedicated to preserving the Norwegian-American heritage for people whose ancestors emigrated from Sigdal, Eggedal or Krødsherad, Norway (Norge). We maintain a substantial genealogical library and maintain connections to people in our ancestral home areas in Norway.
2018 Stevne

2018 Stevne is being planned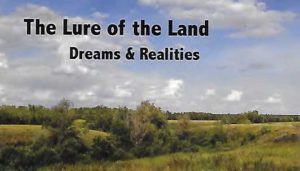 SIGDALSLAG ANNUAL MEETING AND LAG ACTIVITY
7lagstevne  This is the site to the Stevne. Please go here for information
registration link We are now taking registrations by mail. Electronic registration to come later
lodging link  Or see below for 3 links

Join us in Willmar, MN 7-Lag Stevne
July 12-15, 2018
Willmar Conference Center
Willmar, Minnesota
HOTELS FOR 2018 7LAG STEVNE
Hotel reservations for the 2018 stevne in Willmar, MN have just opened and are available.  The stevne is July 12 – 15, 2018.  The stevne theme "The Lure of the Land – Dreams and Realities" promises excellent program opportunities.
The stevne will be held at the conference center which is under the same roof as the Best Western Plus and the Holiday Inn Express so is very convenient.
To get the special stevne rate call 320-235-6060 and ask for the 7 lag stevne rate.  The cost is $109 per room.  All of the handicapped rooms are to be included in our block.  For the Holiday Inn please call 320-231-2601 asking for the special rate.  The room rate is $129 per night.  There is also a Days Inn available which is a few blocks away so you would need to drive to the location.  Their number is 320-231-1275.  Complete breakfasts are included with your rooms.
You may want to make reservations early because the rooms not reserved will be available to others closer in time to the stevne.
The locations are:    Best Western Plus, 2100 US-Highway 12 E, Willmar, MN 56201
Holiday Inn Express, 250 23rd Street SE, Willmar, MN 56201
Days Inn, 225 28th St SE, Willmar, MN 56201
Plans are well underway for the 2018 7-Lag Stevne scheduled for July 12 – 15, 2018 at the Best Western Plus in Willmar, Minnesota. The theme is "The Lure of the Land – Dreams and Realities". At this time we can relate some of the activities and programs that are confirmed.
You are encouraged to get your hotel reservations in early. Information is available on the 7lagstevne.com website, your lag's website or in your newsletters.
Registration begins at 10 am on Thursday, July 12 and the genealogy room also opens at 10 am. Sessions will begin at 1:00 on Thursday including the Norwegian-American Food Fest and two other major classes. There will be sessions all day Friday and also Saturday morning. Tours will leave around 11:30 on Saturday and there will also be special sessions on Saturday afternoon. The registration form will feature the opportunity to register for lunch on Thursday, Friday and Saturday at a special rate of $11 inclusive to save time during your daily schedule.
There will be a one and a half day Norwegian-American Food Fest including a three hour presentation on traditional Norwegian meats and cheeses by Dennis and Carol Johnson, the seven Christmas cookies of Norway, Kransa Kake by Lorraine Jasinski, smor brod, and many other presentations. Jean Knaak will begin the Norwegian-American Food Fest with "Norwegian-American Food – Then and Now" on Thursday. The room will open for tasting and coffee at 45 minutes past the hour each hour for 15 minutes only on Thursday afternoon and Friday. Individuals who include their email addresses with their registration will be sent a digital recipe book from the Norwegian-American Food Fest. Hard copies of the recipe book will not be available, only individual recipes.
The general opening session for all attendees will be held on Thursday evening. On Friday morning the conference theme session will feature Dr. John Christianson speaking on "The Lure of the Land — How It Spread Across Norway and the Changing Reality of America". Saturday morning will feature a special session by Dr. Beverly Nagel, Dean of the College, Carlton College on "Sexual Mores: Courtship and Marriage in Norway 1850's and Now". There will be a presentation by Torbjorn Greipsland of Norway on a book he has written about Norwegians and Norwegian-Americans who became missionaries. This includes the Brevig family who have Sigdal roots and are featured in the book. Some of the other confirmed sessions include Mary Rosendahl on developing family cookbooks, and Clarice Deiter on Styles of Rosemaling. Currently two three-hour workshops on Rosemaling and Hardanger are planned as well as some craft opportunities. Folk and old-time dance lessons are planned.
Three tours are being scheduled including:
• Redhead Creamery and visiting a working farm (Jer-Lindy Farms), meeting the milking maidens, watching the cheesemakers enjoying their craft and tasting samples in the cheese shop! It's sure to be a day to remember!
• Historic sites in Kandiyohi County include Eagle Lake Church, a descendant
of the first church built in Kandiyohi County; a stop at the First Lutheran Church of Norway Lake, site of the famous 1859 foot race to settle a land dispute; the Old Log Church and the Knudson Cabin, which are replicas of the first church built in Arctander Township and the Knudson Cabin, a restoration of a log cabin built in 1861; and a stop at the Vikor Church, gravesite of the US-Dakota War heroine Guri Endreasen.
• Ness Church and a 15 foot monument in the cemetery, one of Minnesota's oldest monuments, marks the common grave of the first white settlers killed at Acton Township during the 1862 Sioux Indian War. The Forest City Stockade was quickly built on September 3rd, 1862, by members of the Home Guard and citizens of Meeker County, Minnesota, in response to the threat from the warring Dakota. Terror stricken settlers fled their homes and the Stockade provided the defense needed for the citizens of Meeker County during the Uprising. It was reconstructed as a Meeker County project for the 1976 Bicentennial and serves as a lasting memorial to the early pioneers who settled the area and sought safety there during the Sioux Indian Uprising of 1862.
The Saturday night banquet will feature a special program. Everyone who has a Bunad of any type is asked to wear it to the banquet. The North Star Nordic Dancers will assist with the program.
Sunday morning will feature a program plus recognition of lag members who have passed in the last year. Lag presidents are requesting and transmitting the information and pictures to the Sigdalslag committee for inclusion.
Special lag activities will conclude the stevne. Each lag will provide their information for their activity and will include it in their registration information in their newsletter and on their website.
Do you have extra or duplicate Norwegian items that you inherited or are you downsizing? There will be a free table where you can offer these items to attendees. It is better to have other people enjoy them instead of their being disposed of.
There will be a number of vendor tables again this year. New will be Oslo Coffee.
Additional information will be available at 7 lagstevne and in your lag newsletters. Registration forms will be available on the 7 lag website in the near future as well as in your lag's spring newsletter.
We offer scholarships
We received letters of thanks from our last 2 scholarship winners. Please go to the news section to read their letters.
The Sigdalslag 2014 Book was debuted at the Stevne. Please see the index as a PDF file in the shop section of our website. The book is also available for purchase now for $50.00
This is an interesting video from Eggedal.
If you have an ancestor who emigrated from this part of Norway, we invite you to click HERE now to find out how to become a member.