Welcome to SIGDALSLAG.ORG, the web site for people with "roots" in Sigdal, Eggedal and Krødsherad, Norway (Norge)!
Sigdalslag is an organization dedicated to preserving the Norwegian-American heritage for people whose ancestors emigrated from Sigdal, Eggedal or Krødsherad, Norway (Norge). We maintain a substantial genealogical library and maintain connections to people in our ancestral home areas in Norway.
We provide free membership to those under 30 years of age- write to Lila Harp Lila for all the details
7-Lag Stevne Will be VIRTUAL in 2021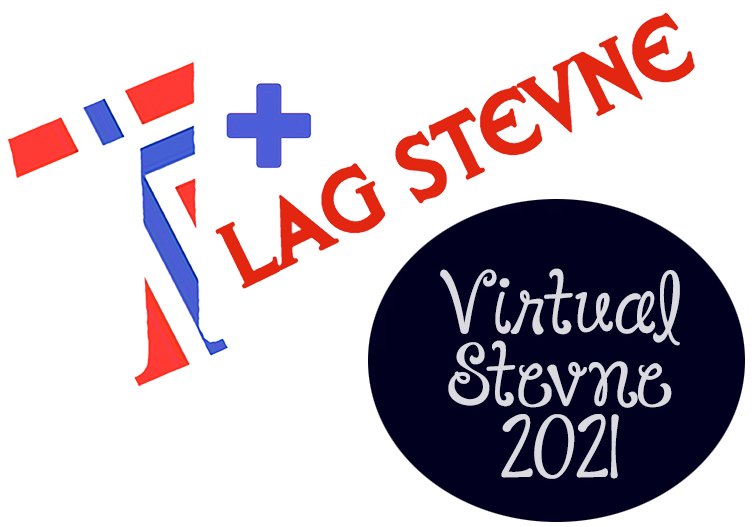 7+ Lag Virtual Stevne 2021
As most of you know by now, the 7+LAG STEVNE will not be held in Duluth, Minnesota as previously planned.  The Norwegian Stevner, Inc. (NSI) Board has been working on plans to present a VIRTUAL experience for you, like so many other venues have chosen to do during this pandemic.  If you are in a situation where you cannot attend virtually, we would encourage you to look at possible options to connect with family or friends, and "share a screen" to watch the presentations.
A FEW POINTS TO KEEP IN MIND:
Make frequent visits to the 7+Lag website (7lagstevne.com ) to stay up to date
You will have the ability to register one month prior to the session
You will need to REGISTER FOR EACH SESSION at 7lagstevne.com
Registration will close on the Monday morning prior to the designated session
There is NO COST to attend
There will be a DONATE button if you are able to give a donation to NSI for programming costs
The webinar presentations will be open to lag members and to the public
Presentations will last from 30-45 minutes with Q&A following
REGISTRATION IS IMPORTANT for purposes of security and webinar upgrades
Following is a list of the dates, times, and session topics.  Further session descriptions will be on the 7+LAG website.  We hope you will REGISTER AND ATTEND!
All times are scheduled in (CDT) Central Daylight Time.
MAY 15, 2021:
            10:00 am (CDT)  History of Syttende Mai
1:00 pm (CDT)  How Syttende Mai is celebrated among small communities
JUNE 19, 2021:
            10:00 am (CDT)  Hymns of My Great-Grandfather by Sandy Gilbert
  1:00 pm (CDT)  Scandinavian Blacksmithing by Doug Swenson
JULY 17, 2021:
            10:00 am (CDT)  In Trunks, Hands, and Hearts by Jennifer Kovarik from Vesterheim
  1:00 pm (CDT)  The Norwegian "Mayflower" by Dale Goodman from Vesterheim
AUGUST 21, 2021:
            10:00 am (CDT)  Pilgrims Trail
  1:00 pm (CDT)  Family Search Norway Wiki Page
We'll be using the webinar features of Zoom for our 'cyber gatherings' – so you'll be able to watch and listen, ask questions, take polls and learn from wherever you are – on your computer, tablet, or smartphone from home, your vacation destination – even your fishing boat!
Each session will require registration, but there will be no charge for attending. Registration will be available on the 7+ Lag website. As speakers and session contents are confirmed, the information will be posted on the 7+ Lag website, and all the details for the entire series will appear in your spring newsletter.
Also, on the 7+ Lag website, a "How to Zoom" link will have instructions on how to download the ZOOM app and links to video tutorials that will help you get the most out of your virtual Stevne experience.
We all look forward to the end of this pandemic's hold on our ability to come together in the "real world" for a Stevne in 2022, but we hope that you will find something interesting in our offerings for this year's virtual Stevne!
The October 2020 Saga is available  in the Saga archive page saga-archive
2019 Fall Board Meeting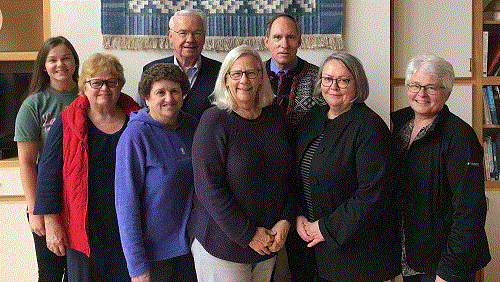 We received letters of thanks from our last 2 scholarship winners. Please go to the news section to read their letters.
The Sigdalslag 2014 Book was debuted at the Stevne. Please see the index as a PDF file in the shop section of our website. The book is also available for purchase now for $50.00
This is an interesting video from Eggedal.
If you have an ancestor who emigrated from this part of Norway, we invite you to click HERE now to find out how to become a member.