Welcome to SIGDALSLAG.ORG, the web site for people with "roots" in Sigdal, Eggedal and Krødsherad, Norway (Norge)!
Sigdalslag is an organization dedicated to preserving the Norwegian-American heritage for people whose ancestors emigrated from Sigdal, Eggedal or Krødsherad, Norway (Norge). We maintain a substantial genealogical library and maintain connections to people in our ancestral home areas in Norway.
2018 Stevne

2018 Stevne is being planned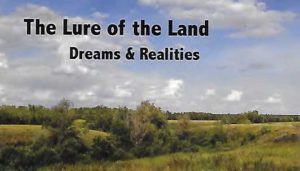 SIGDALSLAG ANNUAL MEETING AND LAG ACTIVITY
7lagstevne  This is the site to the Stevne. Please go here for information
lodging link  Or see below for 3 links

Join us in Willmar, MN 7-Lag Stevne
July 12-15, 2018
Willmar Conference Center
Willmar, Minnesota
HOTELS FOR 2018 7LAG STEVNE
Hotel reservations for the 2018 stevne in Willmar, MN have just opened and are available.  The stevne is July 12 – 15, 2018.  The stevne theme "The Lure of the Land – Dreams and Realities" promises excellent program opportunities.
The stevne will be held at the conference center which is under the same roof as the Best Western Plus and the Holiday Inn Express so is very convenient.
To get the special stevne rate call 320-235-6060 and ask for the 7 lag stevne rate.  The cost is $109 per room.  All of the handicapped rooms are to be included in our block.  For the Holiday Inn please call 320-231-2601 asking for the special rate.  The room rate is $129 per night.  There is also a Days Inn available which is a few blocks away so you would need to drive to the location.  Their number is 320-231-1275.  Complete breakfasts are included with your rooms.
You may want to make reservations early because the rooms not reserved will be available to others closer in time to the stevne.
The locations are:    Best Western Plus, 2100 US-Highway 12 E, Willmar, MN 56201
Holiday Inn Express, 250 23rd Street SE, Willmar, MN 56201
Days Inn, 225 28th St SE, Willmar, MN 56201
We offer scholarships
We received letters of thanks from our last 2 scholarship winners. Please go to the news section to read their letters.
The Sigdalslag 2014 Book was debuted at the Stevne. Please see the index as a PDF file in the shop section of our website. The book is also available for purchase now for $50.00
This is an interesting video from Eggedal.
If you have an ancestor who emigrated from this part of Norway, we invite you to click HERE now to find out how to become a member.