Welcome to SIGDALSLAG.ORG, the web site for people with "roots" in Sigdal, Eggedal and Krødsherad, Norway (Norge)!
Sigdalslag is an organization dedicated to preserving the Norwegian-American heritage for people whose ancestors emigrated from Sigdal, Eggedal or Krødsherad, Norway (Norge). We maintain a substantial genealogical library and maintain connections to people in our ancestral home areas in Norway.
2020 Stevne

2020 Stevne is being planned
We provide free membership to those under 30 years of age- write to Lila Harp Lila for all the details
May 2019 SAGA available in members area
Dear Sigdalers,
I hope that you are having a wonderful spring. We are looking forward to the 7 lag Stevne in Fargo on July 10-13 at the Holiday Inn. Please refer to the 7lagstevne website and to the Sigdalslag Saga which just came out for more information.
Special this year are:
• A special program opportunity to young people 18-25 on Wednesday evening. It is coordinated by lizzie Roe, our vice president and by Karen Olson, also a vice president. It is a good introduction to Norwegian heritage and please encourage young people that you may know to attend. If questions contact Lizzie Roe at lizzieroe3@gmail.com.
• A student program for children under 18 throughout the Stevne. There is no cost to children under 18 who are attending with an adult.
• A Sigdalslag reception on Friday evening, July 12 in the President's suite with information provided at the Sigdal registration desk.
• Free pick-up lunch for our members in the President's suite on Saturday, July 13 at 12 noon. This will be followed by the Annual Meeting and a showing of the movie LUTEFISK WARS. Please indicate attendance on your registration form so we have enough food.
So, please do plan to attend the Stevne if you can. The deadline for early bird reduced price registration is June 1, however, you may certainly register after that time.
We are continually surprised about the many people who are interested in Norwegian genealogy and culture but do not know about the many opportunities offered by lag membership. We both have the help of a good genealogist available plus have access to informative and attractive newsletters and attendance at Stevner. Please make it a priority to tell them about Bygdelag and encourage them to consider membership. It is the best bargain at only $25 for 3 years or $10 per year. Also, thank you to those of you who join for 3 years which certainly makes it easier for your officers.
Our genealogist researched our member data base and multiple sources to discover a number of individuals who had passed away in the past few years. The link for their information is included in our Saga that is just coming out. We appreciate the many, many hours Garth devoted to the task. Please if you know of members who pass away please send us their Obituaries so that we can print them promptly.
Another plaudit goes to Jean Borgerding, our editor, for our very colorful, interesting and attractive newsletters.
I have enjoyed meeting many of you during the past eight years as president. I hope to spend more time visiting at future Stevner.
If any of you receive duplicate emails, please be assured that you are popular and on more than one list.
Limited time only
2018 Fall Board Meeting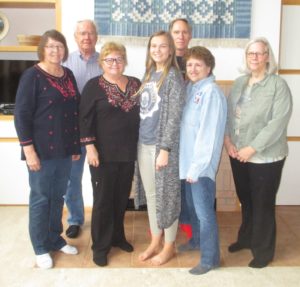 2018 7LAG STEVNE
Was a great success for those able to make it to Willmar, MN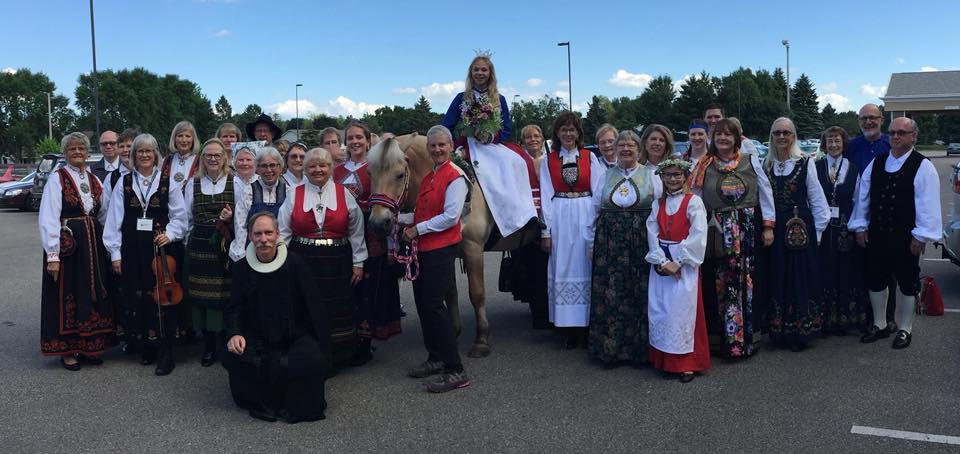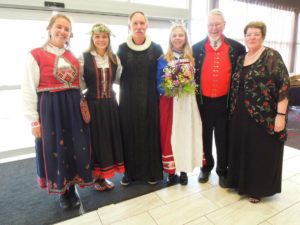 The Annual Fellesraad meeting was well attended May 4th and 5th 2018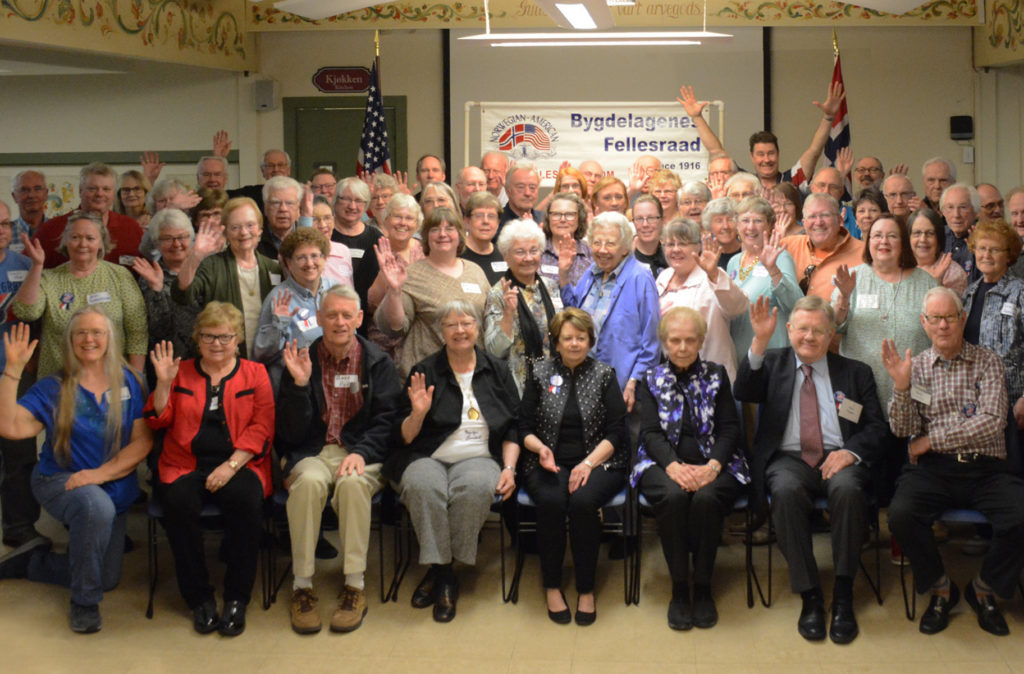 We received letters of thanks from our last 2 scholarship winners. Please go to the news section to read their letters.
The Sigdalslag 2014 Book was debuted at the Stevne. Please see the index as a PDF file in the shop section of our website. The book is also available for purchase now for $50.00
This is an interesting video from Eggedal.
If you have an ancestor who emigrated from this part of Norway, we invite you to click HERE now to find out how to become a member.