Welcome to SIGDALSLAG.ORG, the web site for people with "roots" in Sigdal, Eggedal and Krødsherad, Norway (Norge)!
WEBSITE has completed migration. Thank you for your patience.
Sigdalslag is an organization dedicated to preserving the Norwegian-American heritage for people whose ancestors emigrated from Sigdal, Eggedal or Krødsherad, Norway (Norge). We maintain a substantial genealogical library and maintain connections to people in our ancestral home areas in Norway.
2017 Stevne

2018 Stevne is being planned
New photos have been made available for your viewing pleasure provided by NAHA
New photos are available for viewing from Fellesraad. http://fellesraad.com/centennial/photos.htm
7lagstevne  This is the site to the Stevne. Please go here for information
lodging link  Or see below for 3 links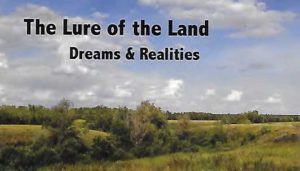 SIGDALSLAG ANNUAL MEETING AND LAG ACTIVITY
Join us in Willmar, MN 7-Lag Stevne
July 12-15, 2018
Willmar Conference Center
Willmar, Minnesota
HOTELS FOR 2018 7LAG STEVNE
Hotel reservations for the 2018 stevne in Willmar, MN have just opened and are available.  The stevne is July 12 – 15, 2018.  The stevne theme "The Lure of the Land – Dreams and Realities" promises excellent program opportunities.
The stevne will be held at the conference center which is under the same roof as the Best Western Plus and the Holiday Inn Express so is very convenient.
To get the special stevne rate call 320-235-6060 and ask for the 7 lag stevne rate.  The cost is $109 per room.  All of the handicapped rooms are to be included in our block.  For the Holiday Inn please call 320-231-2601 asking for the special rate.  The room rate is $129 per night.  There is also a Days Inn available which is a few blocks away so you would need to drive to the location.  Their number is 320-231-1275.  Complete breakfasts are included with your rooms.
You may want to make reservations early because the rooms not reserved will be available to others closer in time to the stevne.
The locations are:    Best Western Plus, 2100 US-Highway 12 E, Willmar, MN 56201
Holiday Inn Express, 250 23rd Street SE, Willmar, MN 56201
Days Inn, 225 28th St SE, Willmar, MN 56201
The Stevne inDecorah, Iowa was filled with great entertainment
We thank Birgitta, Carol and Marguerite Meade for the great afternoon they prepared for us.  The lag  spent the afternoon at the historic rural Hauge Lutheran Church seven miles north of Decorah.
Lunch was  provided.  The meal blessing will be delivered by clergy wearing the antique prestefrakk (preaching robe) worn by former Sigdal's lag president Carol Meade's grandfather when he was a pioneer pastor in the late 1800's.  This is a fun photo op.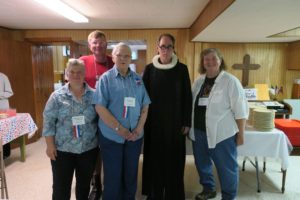 We had an opportunity to see the Meade family's Norwegian Fjord Horse and to take pictures.
Sigdalslag Annual Meeting 2017 Attendees above

Front, L to R: Jean Borgerding, Linda Mohn, Dianne Snell, Paul D. Larson, Jean Knaak, Marguerite Meade, Carol Meade, Lexi Roe, Lizzie Roe

Row 2, L to R: Jill Hanson, Marilyn Somdahl, Bruce Thompson, Erik Meade, Audrey Pletan

Row 3, L to R: Garth Ulrich, Eunice Helgeson, Lila Harp, Ed Harp, Kirk Gries, Rod Pletan

Row 4, L to R: Janice Johnson, Ginny Blood, Dottie Gilbertson, Marlys Honrud Larsen, Vonne Coyle, Jeff Kopseng

Row 5, L to R: Sheila Winstead, John Glesne, Birgitta Meade, Alan Bloemke, Donna Kulenkamp, Dale Buisman, Karen Olson, Mike Coyle, Earl O. Knutson, Betty Knutson
A short business meeting  completed the afternoon.  We will took a group picture before adjourning in time for you to return to Decorah to prepare for the banquet.
 NORWAY TRIP – 2017
It was a wonderful trip!
Schedule:
6/20/2017          Arrive in Trondheim 2 nights or 3 if you arrive on the 19th
6/20/2017                      On your own
6/21/2017                      Nidaros, crown jewels, music museum, royal residence. Meet at 8:30 am.
6/22/2017                      To Lillehammer, am train.  1 night Sightsee. See Olympic Museum. Public transportation available.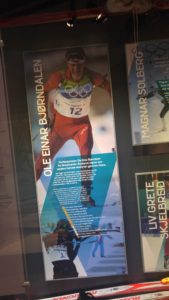 6/23/2017                      To Gardermoen Airport, Oslo, for pickup and tour of Eidsvoll.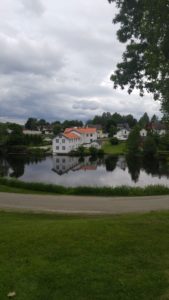 6/23/2017 – 6/28/2017    Tour the Sigdal area with the schedule arranged by Sigrid Kvisle. 5 nights
6/28/2017                      Leave for Gardermoen/Oslo in the morning.
6/28 – 6/30/2017         Visit Oslo.  Purchase Oslo cards for transport and admissions.  2 nights or more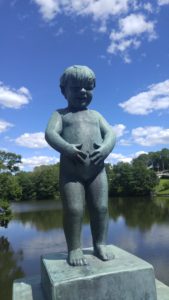 6/30/2017             Leave for the USA or continue on to Bergan or the homes of your relatives.
We received letters of thanks from our last 2 scholarship winners. Please go to the news section to read their letters.
Fellesraad celebration Photos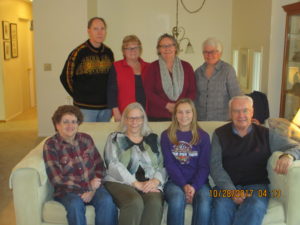 Sigdal Board members meet in October 2017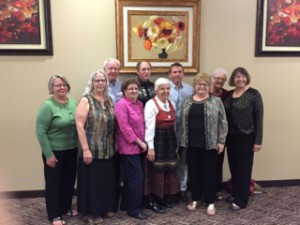 Sigdal Board members meet in July 2015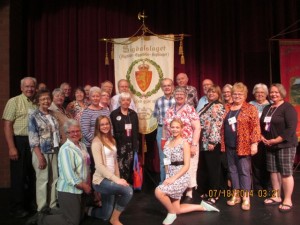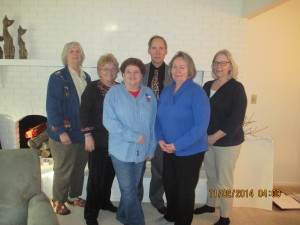 Sigdal Board members meet in November 2014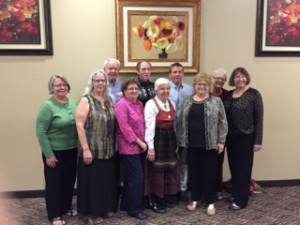 Sigdal Board met in Wisconsin on July 2015
The Sigdalslag 2014 Book was debuted at the Stevne. Please see the index as a PDF file in the shop section of our website. The book is also available for purchase now for $50.00
We hope you enjoy your visit to our web site.
This is an interesting video from Eggedal.
If you have an ancestor who emigrated from this part of Norway, we invite you to click HERE now to find out how to become a member.